Build The Best Striking Skills And Have A Blast In The Process With Our Kickboxing Classes In Palm Beach!
Looking for a better way to train? Hoping to challenge your body with heart-racing workouts and build the best striking skills in no time?
Then we have the answer for you here at American Top Team - Palm Beach Gardens.
Our Kickboxing classes offer a high-energy environment where men and women all across our community can have a blast staying active and see real results in no time. We are proud to work with people of all experience levels.
Learn more today by simply filling out the short form on your screen!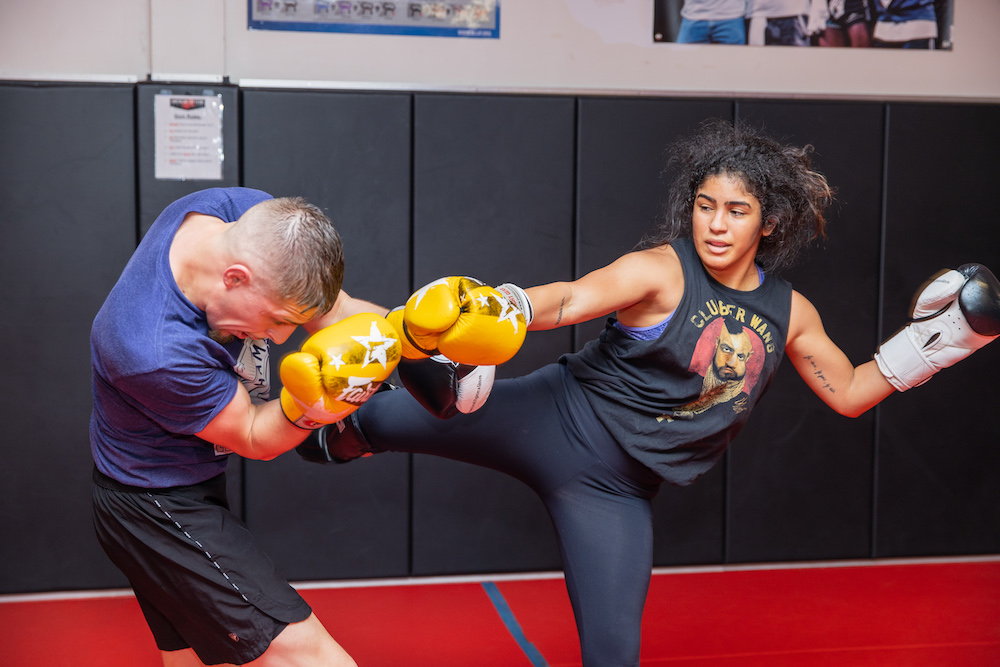 Why Is Our Kickboxing Class Right For You?
The truth is, most workout routines are pretty boring. They're repetitive and they're exhausting and they're generally more focused on wearing you out than on helping you reach your goals.
We're here to change that.
At American Top Team - Palm Beach Gardens, our Kickboxing classes offer a dynamic workout routine where you can keep your body guessing week after week. We offer tailored instruction to meet the needs of all skill sets and we work hard to make sure no two workouts are the same.
Join us here in Palm Beach Gardens today and take on:
Lightning-quick striking skills from any position
Improved self-defense strategies
Lean muscle toning across your entire body
Sustainable fat burning strategies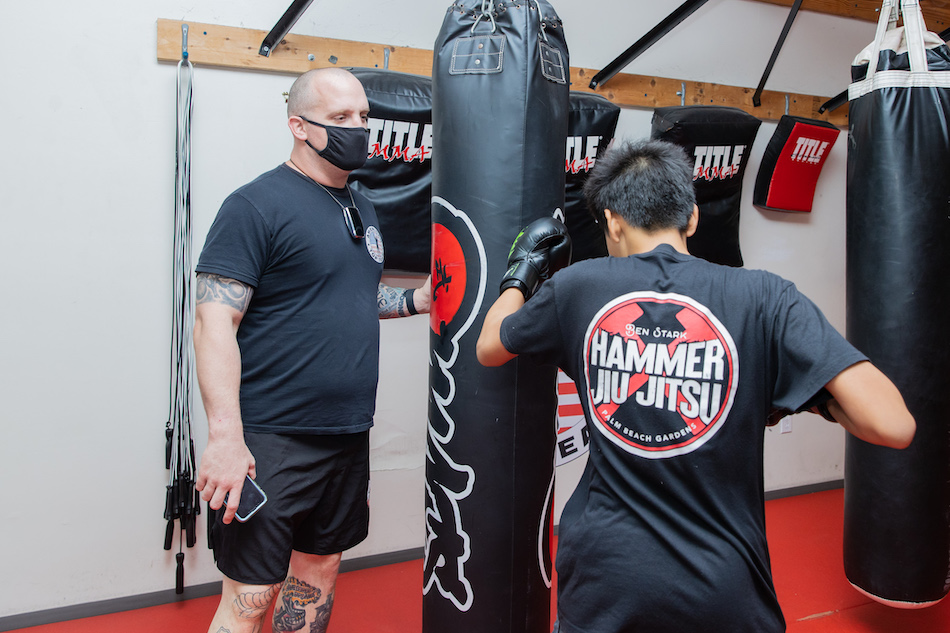 In Our Kickboxing Classes, You'll Never Have To Go It Alone!
Our priority here at American Top Team - Palm Beach Gardens is to help you have fun getting fit. That can't happen if you're training on your own, wasting time on the treadmill or going through the motions on a weight machine.
In our Kickboxing classes, you'll never have to fend for yourself. We offer an incredible support system and access to professional coaches who can help you get the most out of every movement.
We're committed to helping men and women all across Palm Beach Gardens make their goals a reality and we can't wait for you to be next.
Come see us today and enjoy:
Ongoing feedback and accountability
Tailored training for all abilities
A safe, ego-free environment
Flexible scheduling for any busy lifestyle
Don't Miss Out On The Best Kickboxing Classes In All Of Palm Beach Gardens
If you're ready to get the most out of your workout routine, come see us today at American Top Team - Palm Beach Gardens. Our Kickboxing classes are setting men and women across our community up for success and we can't wait to show you what we've got.
Fill out the short form on your screen to learn more today!