We're Offering Dynamic Kids Martial Arts Training That Is Great For All Ages
At American Top Team - Palm Beach Gardens, we are proud to offer exciting Kids Martial Arts instruction that is designed to meet the needs of students all across our community. We offer two distinct programs that include age-specific training and a place where your child can have a blast every single day.
Join us here in Palm Beach Gardens for our Little Champs and Junior Champions classes.
Fill out the short form on your screen to learn more!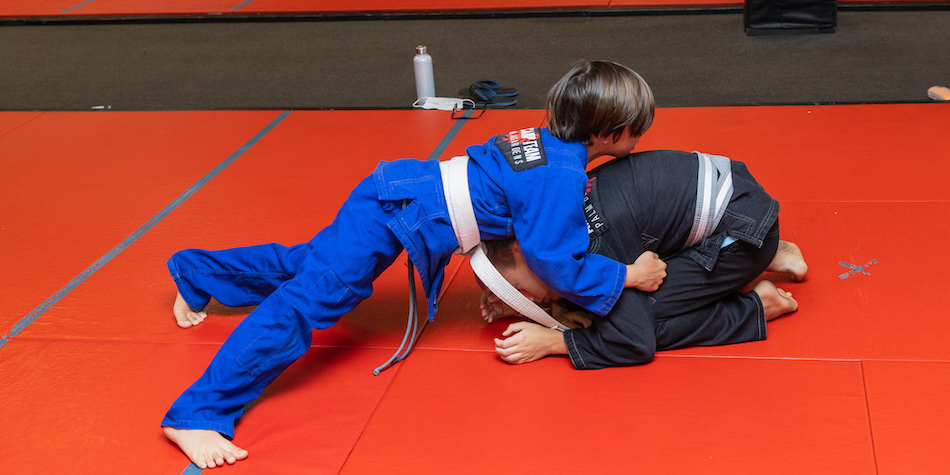 What Can You Expect From Our Kids Martial Arts Classes?
Our goal is to introduce students to the very basics of martial arts training before building them up with an increasing focus on balance, body control, and athleticism. We offer age-specific instruction so that your child can be surrounded by classmates of the same age and skill set. We push each student to their full potential and we don't tack on extra fees for belt promotions.
Come see us here at American Top Team - Palm Beach Gardens and treat your child to:
Little Champs (Ages 4-7)
This class offers the very fundamentals of movement and focus, helping students enjoy a supportive environment and begin to develop well-rounded motor skills. This class uses instruction from multiple martial arts disciplines to help your child learn:
Balance
Coordination
Body control
Junior Champions (Ages 8-12)
Our Junior Champions take on the best blend of Kickboxing, Brazilian Jiu-Jitsu, and Submission Grappling. We help our students learn how to set goals and work their way to achieving them one step at a time. This class is the perfect way for your child to learn:
Athleticism
Self-defense
Basic kickboxing & Brazilian Jiu-Jitsu techniques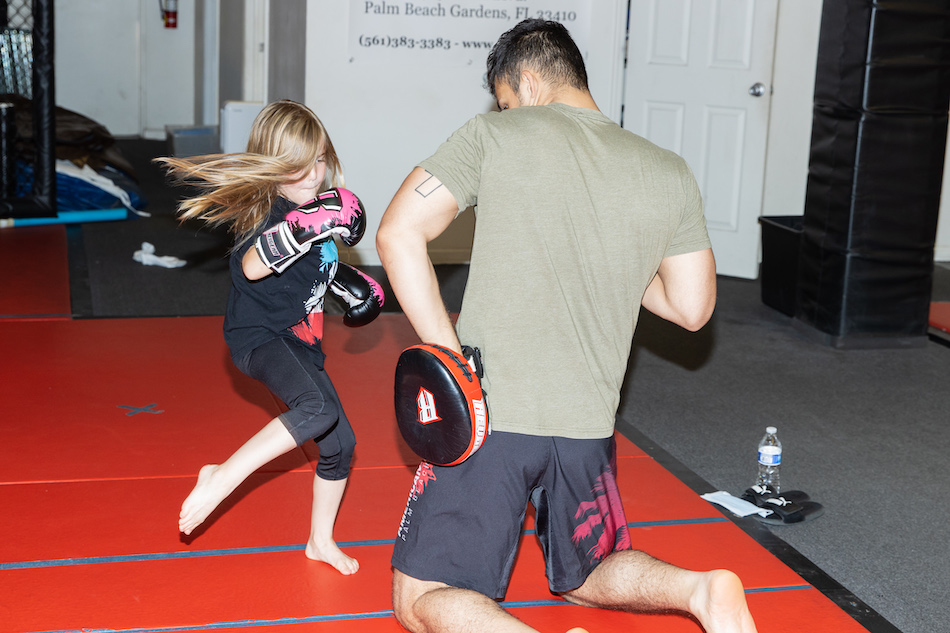 PLUS, All Of Our Kids Martial Arts Classes Offer Long-Lasting Character Development
That's the best part of our system! We know that students love challenging themselves with action-packed lessons. But we also know that parents all across Palm Beach Gardens are looking to us for those vital character development skills that your child just can't get in the classroom.
And we're here to deliver.
At American Top Team - Palm Beach Gardens, we surround your child with positive role models and we set them up for success from day one. Our Kids Martial Arts classes give your child the chance to take on:
Respect and discipline
Courage and perseverance
Leadership and teamwork
Unwavering self-confidence
Try It Out Today! Our Kids Martial Arts Classes Have Something For Students All Across Palm Beach Gardens And Beyond!
If you're looking for a better way to challenge your child and help them have fun learning new skills, join us at American Top Team - Palm Beach Gardens and treat them to our incredible Kids Martial Arts classes today!
Just fill out the short form on your screen to learn more about everything we have to offer!