Take On The Art Of Striking And More With Our Mixed Martial Arts Training
Looking for real-world self-defense skills? Hoping to put your skills to the test in the competition setting? At American Top Team - Palm Beach Gardens, we have you covered with our Mixed Martial Arts program.
This system includes instruction in Striking (Kickboxing, Boxing, Muay Thai) and MMA (Stand-up skills, ground grappling, submission strategies). We are proud to work with people of all backgrounds and experience levels and we don't charge for belt promotions!
Fill out the short form on your screen to learn more today!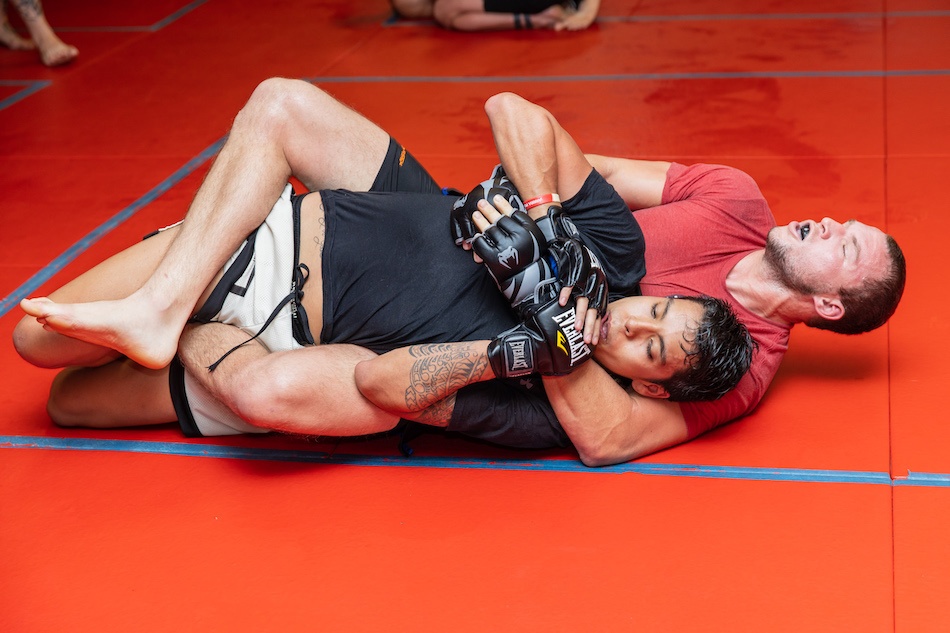 Find The System That Fits You Best In Our Mixed Martial Arts Program
We know that no two people train the same. We work with people from a wide range of experience levels who have a wide range of goals and priorities in mind.
And we're here to meet the needs of them all.
Come see us here at American Top Team - Palm Beach Gardens and take on:
Striking: This class is all about combining the best aspects of Kickboxing, Muay Thai, and traditional Western Boxing. We help you learn the techniques of striking without injuring yourself before challenging you to build strength and efficiency in every movement. This system was developed by Roger Krahl, coach of many UFC fighters at ATT headquarters. Our Striking system is all about helping you:
Strike with your fists, feet, knees, and elbows
Learn real-world and sport-style self-defense
Improve your strength, speed, and athleticism
MMA: This system combines the best aspects of some of the world's most popular disciplines, giving everyday men and women a well-rounded approach to self-defense and competition training. We're helping you take on the worlds of stand-up striking, ground grappling, and submission skills. This program is great for beginners and experts, helping everyone enjoy:
Powerful kicks and punches
Lightning-quick takedowns and transitions
Proven submission skills for any opponent
Take On Our Mixed Martial Arts Classes Here In Palm Beach Gardens!
At American Top Team - Palm Beach Gardens, we're proud to work with men and women from all across our community, helping everyone have fun and learn something new every time they train.
Come see us today and take on the best Mixed Martial Arts classes in town or simply fill out the short form on your screen to learn more!